Find used books and compare prices between stores
Used Book Prices from all the top online booksellers
Welcome to Used Book Search – Use the above search to find used books, textbooks, rare and out of print books at the best possible price online.
Our comprehensive used book search engine is fast and easy to use:
Type in an author & title, or an ISBN, or even just keywords, if you aren't sure of the exact book that you are looking for, then hit search.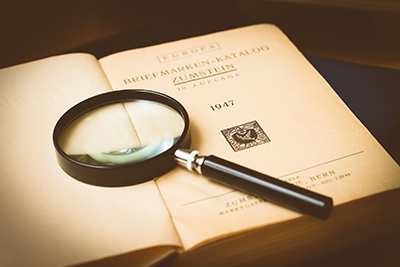 The continuing popularity of used books - why the second hand book market keeps growing
For years, market analysts had foreseen the demise of traditional books. With the emergence of Kindles and the availability of digital downloads online, the question arose: Who would still require physical books?
However, in the span between 2018 and 2022, an unexpected trend emerged: the global demand for secondhand books surged with a Compound Annual Growth Rate (CAGR) of 5%. As of 2022, the valuation of the global second-hand book market reached an impressive $24.03 billion. Projections suggest that this market is poised to expand even further, reaching an estimated value exceeding $45 billion within the next decade. This robust growth can be attributed to factors such as heightened consumer spending, increased exposure to digital media, and a persistent demand for popular publications.
Beyond this, several other factors contribute to the resounding endurance of the used book market. Notably, there's a growing awareness of the environmental advantages linked to purchasing used books, along with the innate satisfaction derived from participating in the "circular economy."
Here are the primary reasons underpinning the sustained popularity of used books: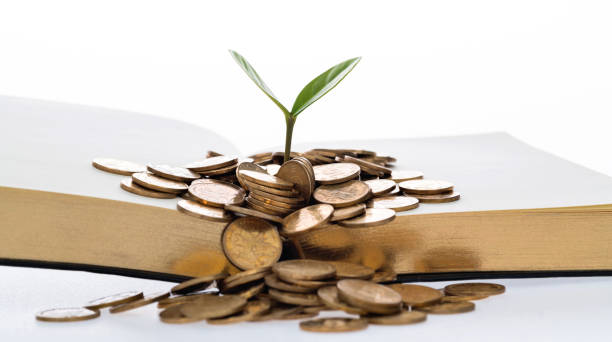 1. Affordability: 
One of the primary reasons people buy used books is that they are often significantly cheaper than new books. This makes reading more accessible to a wider range of people, especially students, low income families, budget-conscious readers, or those who simply want to save money. For example, fairly prices used textbooks can be a lifeline to cash strapped students, and often a used college book can be found at a fraction of the price of a new book, without much sacrifice to condition.
2. Eco-conscious Choice: 
With an increasing focus and awareness of environmental issues, many individuals are choosing products that reduce waste. Buying used books is one way that consumers can engage in the practice of reusing and recycling. By reusing books, readers can contribute to sustainability efforts by minimising the demand for new book production.
3. Collector's Items:
Some book enthusiasts enjoy collecting vintage or rare editions of books. Used bookstores and online marketplaces provide opportunities to find unique and out-of-print editions that may not be
4. Physical Feel: 
Some readers prefer the feel of a physical book, and buying used books allows them to enjoy that experience at a lower cost than buying new.
5. Nostalgia and Sentimentality: 
Used books can hold sentimental value, especially if they are associated with a particular time, place, or memory. For example, somebody may seek out a used copy of a book that was read to them in childhood, or books that remind them of important life events.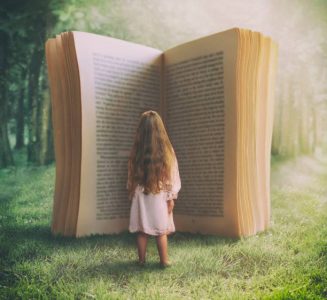 6. Diverse Discoveries:
Used bookstores often have a diverse selection of books, including titles that may no longer be in print or easily accessible in new bookstores. This can be particularly appealing to readers looking for niche or specialised topics. Furthermore, exploring used bookstores or online listings can lead to unexpected discoveries. Readers might stumble upon books they wouldn't have otherwise encountered, expanding their literary horizons.
7. Supporting Smaller Businesses:
Many used bookstores are small, independent businesses. Even on the large online book marketplaces, such as Abebooks, it is small-scale sellers that are listing used books for sale.
Factors to consider when buying used books online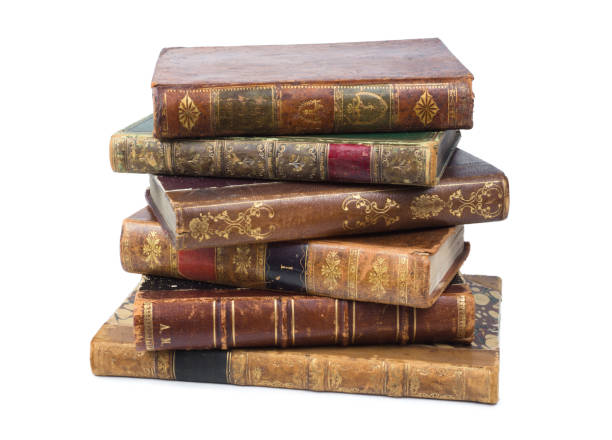 There is a wide spectrum when it comes to the term "used". And the nature of the secondhand market, means that you could be looking at a used book that is in such pristine condition that you wouldn't even know that it was used. And, then at the other end, you have "preloved" items that were carried everywhere, or perhaps not loved at all, used as doorstoppers for a time, and therefore looking very obviously used.

You can weigh up the price difference between the different conditions of a book, and then decide whether it is worth spending a little more on a version in better condition. In some instances, you may be able to find a book in a better condition, at a lower price! In which case, if the seller's feedback is good, the decision is likely made for you.
How to understand a second hand book's condition
The top marketplaces, such as Amazon, Alibris and Ebay, have categorised conditions, that are defined on their sites.
For both Amazon and Ebay, these are 'like new', 'very good', 'good' and 'acceptable'.
The definitions for these can be found here: https://www.amazon.co.uk/gp/help/customer/display.html?nodeId=201889720
This is the same for Alibris, apart from 'acceptable' is named 'fair or better'.
The good thing about these condition gradings is that one can filter search results according to these. However, there have been complaints by some sellers that some used books just don't fit neatly into these limited number of condition categories.
On Biblio, you can filter by condition, and their list of conditions is a bit more comprehensive:https://biblio.co.uk/book-collecting/basics/how-to-read-rare-book-condition-descriptions/
Quite often, especially in the case of more expensive, rare, or collectible books, you will need to look at more in-depth gradings that are detailed in the item descriptions.
On Alibris, sellers are encouraged to use details gradings and/or their acronyms, in used book listings, as defined here: https://www.alibris.com/article/021114/book-condition-grading/determining-conditions
Abebooks also doesn't have a set categorisation system that you can filter by. However, sellers are expected to write the used book grading in the description, in accordance with the following guide:
https://www.abebooks.co.uk/books/rarebooks/collecting-guide/understanding-rare-books/guide-book-conditions.shtml
No matter which bookseller you buy from, and how good their condition categorisation is, if you are buying a more expensive book, be sure to verify the condition.
It is also essential to look at why a book has been given a specific grading/condition classification. So, for example, what reason is the book's condition 'fair'? Does it have notes on it or a damaged binding, for example?
If the description is not detailed enough, don't hesitate to ask the seller for more information or photos.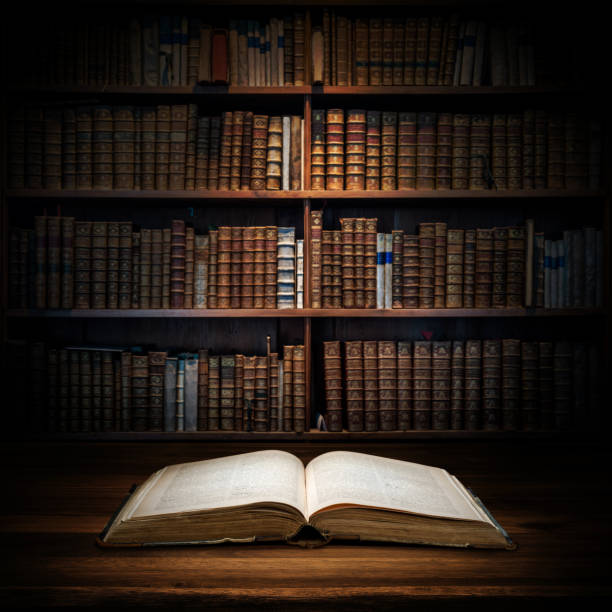 Edition and Publication Year: If you have specific requirements for the edition or publication year of the book you're seeking, double-check this information in the listing. Make sure it matches your preferences.
Additional Features: If you're looking for specific features like illustrations, dust jackets, or accompanying materials (e.g., maps, CDs), verify their inclusion with the seller before buying.
Availability of Book Photos
It's helpful to have photos of the actual book that you are buying, rather than stock photos. Look for listings that include images, allowing you to assess the book's condition more accurately.
Deciding on which bookseller to buy from
Aside from the book itself, there are several ways that you choose where to buy from and ensure a smooth transaction from an online book marketplace: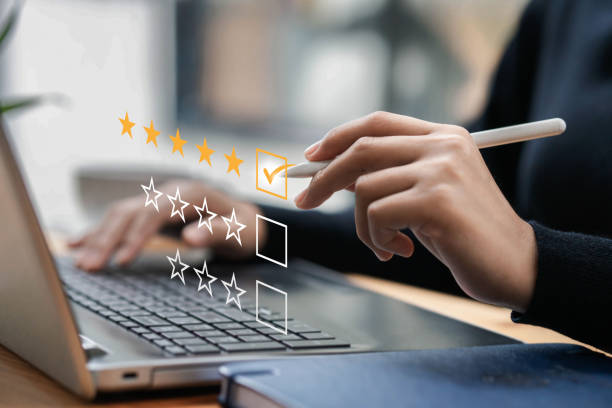 Bookseller Reviews & Feedback
Wherever possible, check the bookseller's ratings, reviews, and feedback from other buyers. Although it's not guaranteed that you will have the same experience as others, if a seller has thousands of good reviews, then your chances of having a pleasant experience are greatly increased.
In the case of Amazon, Ebay, and Alibris Marketplaces, customers can leave descriptive feedback on the used bookstore. It provides a lot of insight to at least scan these for details about any good or bad experiences.
Bookseller's Return Policy
The online book marketplaces all offer a returns policy. You should always be covered for damaged items or items that are different to the description. It is paramount that you carefully check the description, as you may not be eligible for a return, if the item is as described. In the case of a change of mind return (i.e. there is nothing wrong with the book and it matches the description) it is at the discretion of the book seller. So, check the book seller's page for details of their specific policy regarding this.
Amazon states that "The returns policy offered by Marketplace sellers must be equivalent to or better than the returns policy offered by Amazon.co.uk."
To check a book seller's return policy on Amazon, go to the store's individual page and at the bottom right hand corner you will see a 'Returns and Refunds' section. If not specified in the seller's Returns and Refunds policy, the Refunds and Your Legal Warranty sections of Amazon's help page apply to your order by default:
https://www.amazon.co.uk/gp/help/customer/display.html?nodeId=GV38326YW5JX9V9X
Alibris returns policy is very similar to Abebooks' returns policy, accept that it is 60 days instead of 30 days.
Similar to the other platforms it states:
"*Not all Alibris sellers have elected to accept returns when they are not at fault. When you select "Changed My Mind Or Ordered By Mistake" you may be required to contact the seller for approval of the return before it can be authorized."
If you need to return a book to an Ebay Seller, then you have to 'request' a return with the seller and then wait for them to respond.
"Most purchases are covered by eBay Money Back Guarantee, which means that if the item arrives damaged, is faulty or doesn't match the listing, you can return it for a refund – even if the seller doesn't accept returns."
https://www.ebay.com/help/buying/returns-refunds/return-item-refund?id=4041
Packaging & Shipping of Used Books
In the case of more valuable books, it is important to check how a book will be packaged. Make sure that you verify this with the bookseller before delivery.
With regards to shipping –
The time and cost of shipping is clearly stated in the search results or Amazon, Ebay, Abebooks and Biblio.
This can range widely and often depends on the location of your book. Make sure that you consider this carefully when choosing which version of your book to buy.
In the case of Alibris, the shipping costs and times are set. The up-to-date Alibris shipping information can be checked here: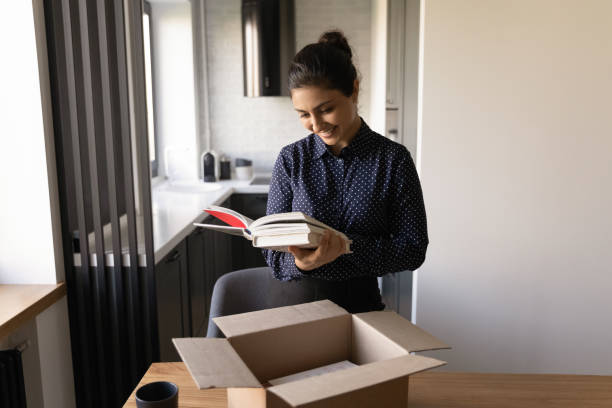 Always pay on the book platform itself (Amazon, Alibris, Abebooks, etc), and even if you start a conversation about a book outside of these platforms (on email, for example), never pay directly, by bank transfer, for example.
You will only be covered by the platforms' policies if you pay through them.
All the top book sites use Secure Payment Processing, with the use of industry-standard encryption technology to protect your payment information during transmission. When you make a purchase, your credit card details are securely processed, and they do not share your full financial information with sellers.
Most of these platforms accept payment by Paypal, as well as debit/credit card. It may be worth considering paying by PayPal, for higher priced books, due to its Buyer Protection program, which may offer refunds for book purchased that do not arrive or are significantly different from the seller's description.