You wouldn't be going out on a limb by saying most books are better than their movie adaptations. In fact, that's more or less a rule of thumb these days. After all, books allow images to be conjured up within our individual minds, colored and shaped by our own individual perspectives and past experiences. The kind of personal relationship a person can have with a book is lessened by the cinematic experience, where a director fills in the gaps that are otherwise left to our imaginations in books. But just because a film renders a story in a more concrete format doesn't mean film adaptations are automatically lesser forms of a story. Sometimes a movie has a lot to add to a written story. Unfortunately, that's not the case for the books on this list.
This list focuses on a few of those huge misfires, those movies where you'd have to search high and low to find someone who actually liked it better than the book. We've already covered a few titles on other lists that would also fit snugly into this one. The Time Traveler's Wife was a wildly popular book but the film adaptation was savaged by critics. But we already covered that title in our Best Romance Novels list. The Lovely Bones also fared quite badly in movie form, but that book appeared on our Best Mystery Novels list. That still leaves us with a bumper crop of books whose film adaptations fell far short of their source material.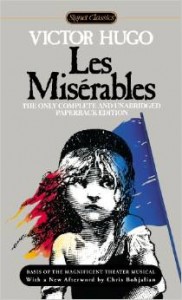 Les Misérables by Victor Hugo
The stage adaptation of Victor Hugo's classic novel is a staple of Broadway. Considered one of the best novels of the 19th century, Les Misérables and its tale of the struggles of Jean Valjean has been adapted or the silver screen on dozens of occasions and in many languages, dating all the way back to the turn of the 20th century. But 2012's adaptation, directed by Tom Hooper was different. The film brought some major star power in Hugh Jackman, Russell Crowe, Anne Hathaway, Amanda Seyfried, and Eddie Redmayne, and with it came enormous expectations. Sure, it received generally positive reviews, and won Anne Hathaway an Oscar for a spellbinding performance. But with a badly miscast Russell Crowe and overall bombastic tone, this is one case where sticking with the book is definitely your best bet.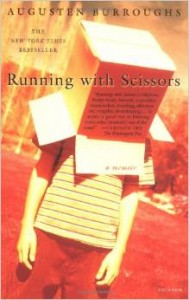 Running with Scissors by Augusten Burroughs
Augusten Burrough's 2002 memoir is a beloved story about the author's incredibly strange childhood, where his bipolar, aspiring poet (and chain-smoking) mother shipped him off to live with her psychiatrist. The book spent eight weeks on the New York Times bestseller list, and its popularity prompted the family of the late psychiatrist in the book to sue for defamation of character. The memoir was adapted into a movie in 2006, but it was met with very poor reviews. Starring Annette Bening  and Alec Baldwin among others, the film was largely considered to lack the sincerity and edgy emotional factor of the book.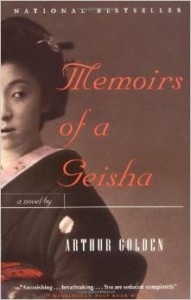 Memoirs of a Geisha by Arthur Golden
Despite its title, Memoirs of a Geisha is a fictional work about a young Japanese girl who is taken by her older sister and sold to a geisha boarding house in Kyoto. Despite her humble origins and a fierce rivalry once she becomes a maid at the geisha house, the girl grows up to become one of the most legendary of geisha ever. In 2005, the film adaptation was epic in scope, the costumes and sets incredibly lavish, but the film received poor reviews in the Western hemisphere, largely because it contained many soap opera-like elements. In China and Japan, the criticism of the film was especially biting due to liberties taken with the casting (the titular geisha is played by a Chinese rather than Japanese actress) and some historical inaccuracies.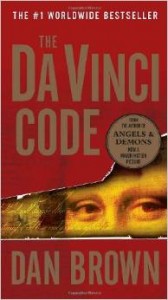 The Da Vinci Code by Dan Brown
While Dan Brown's smash hit mystery novel was far more genre-oriented than it was literary in scope, the book struck a chord with the public and became a worldwide bestseller. The controversy it spawned among the religious ranks (largely due to its assertion that Jesus fathered a child) only earned it more attention. A film adaptation was naturally the next step, but what a misstep that ended up being. Besides Tom Hanks' inexplicably bad haircut, the film ended up far more boring than the page-turning action in the book it was based upon. And dullness is certainly not a good thing when the film runs for an incredibly lengthy two and half hours. The film adaptation was largely ridiculed but the book remains one of the 21st century's most notable bestsellers.