There have been countless books written about music. From historical accounts of the lives of such luminaries as Beethoven or Mozart, to the raucous scrawling of famed music journalist Lester Bangs, to present day analysis by academics of niche musical movements or lurid bestsellers about the excesses of pop stars, music books are everywhere.
With so much mystique surrounding successful musicians, it can be easy to lose track of the actual flesh-and-blood people behind the music. That's what makes memoirs penned by musicians so intriguing. Sure, they're often filtered through the skilled hands of a ghostwriter (or at least helped along by a co-writer), but that doesn't make the stories any less real. The path to success in the music industry is a thorny one, often filled with both ecstatic highs and bottom-scraping lows. Not every musician's autobiography is worth a read, but we as readers are often treated to fascinating prose when true music legends live long enough to put down their lives in print.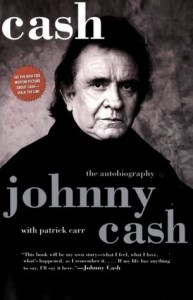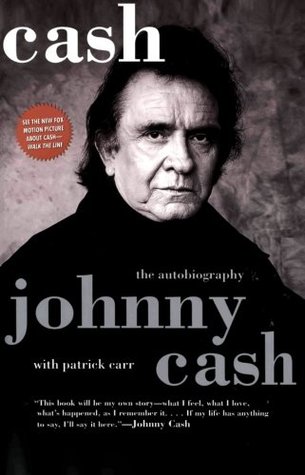 Cash by Johnny Cash
Both Johnny Cash's ascension to a music legend and his struggles with addiction are well-documented, but there's no more direct access to the musician's turbulent life than through his own words. What made Johnny Cash such an intriguing figure was how he experienced both the highs and lows of stardom, and he doesn't hide anything from the reader in his account of a remarkable life. The man separates himself from the myths that have surrounded him, and the man in black tells it like it is, starting from his early days of childhood spent in Arkansas. In addition to his rise to stardom and the subsequent darker days when he battled addiction, Cash detailed his love and devotion to his wife, June, making Cash truly a story of both darkness and light.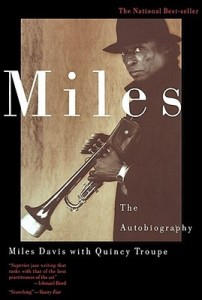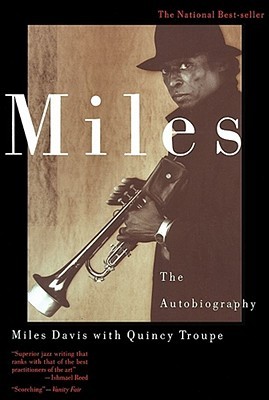 Miles: The Autobiography by Miles Davis
Unfortunately, drug abuse often goes hand in hand with success in the music industry, and that was certainly the case with the iconic jazz musician Miles Davis. In his memoir, Davis opened up about his life and his struggles with addiction. He also discussed his quiet years, when in the late '70s he locked himself away in a self-imposed exile and didn't perform for five years, prompting many to lament that he would never play music again. Thankfully, that was not the case, and he reemerged in the early '80s, and continued to perform up until his death in 1991. With his autobiography, Miles Davis was able to talk about his life, the women he loved, and most notably the music he played.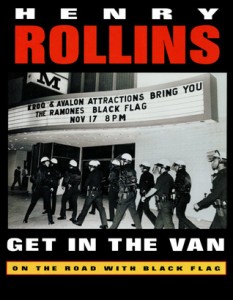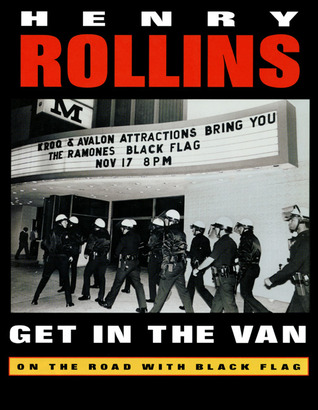 Get in the Van by Henry Rollins
What's better than reading a retrospective tome about a musician's career? Reading actual tour diaries. While on tour with the hugely influential Black Flag, the volatile Henry Rollins kept detailed tour diaries that he pulled from for his book Get in the Van: On the Road with Black Flag. And whereas most musicians' memoirs rely on the skill of a ghostwriter or co-writer to even achieve a readable status, Rollins is as well-known today for his writing, journalism, film work and other media endeavors as he is a musician. In this book, he details with a razor wit his six wild and crazy years crisscrossing the globe with Black Flag.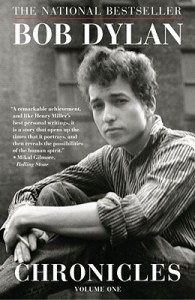 Chronicles, Vol. 1 by Bob Dylan
You'd be hard-pressed to point to a more influential musician in the 20th century than Bob Dylan. Equipped with an unconventional voice, Dylan's rise to the upper echelons of music came about largely thanks to his breathtaking songwriting and storytelling abilities, which are on full display in Chronicles, Vol. 1. Dylan also benefited from coming of age and rising to stardom during one of the more exciting and ever-changing periods of American history. In this book, Dylan's early years are rendered vividly, as the soon-to-be world famous singer-songwriter first ventures out from the comforts of home and makes his way to the thrill of thriving Manhattan circa 1961. There's perhaps no better way to tap into the spirit of the early '60s than to read an account of it directly from Bob Dylan.