Best seller rarely means best book, and once again that's more or less true for the top selling books of 2013. Best sellers tend to be more commodity than art, but that doesn't necessarily make them any less entertaining. That's why or Top Selling Books of 2013 are filled with titles that are provocative, inspirational, or just good, clean fun.
While the titles listed below are the true best sellers according to Nielsen Bookscan, there were a few other top finishers that are worthy of note and that have already been covered elsewhere in our lists. Due to the flashy, Leonardo DiCaprio-acted adaptation of The Great Gatsby, F. Scott Fitzgerald's classic novel of the same name made the Top 20, and also appeared on our Best Novels of All Time list. Meanwhile, Doctor Sleep, Stephen King's sequel to The Shining, got a shout out on our Best Stephen King Books list. And as the main title in a series that just won't go away, Fifty Shades of Grey squeaked into the Top 20, after having already topped our Top Selling Books of 2012 list. 

But enough with the runners-up. Below you'll find the 5 Bestsellers of 2013, in all their children's book, fantasy, and religious-tinged glory.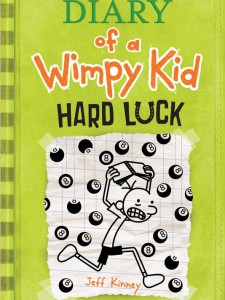 Diary of a Wimpy Kid: Hard Luck by Jeff Kinney
Once again, wimpy kid Greg Heffley finds himself stuck in the middle of a streak of bad luck in Jeff Kinney's 8th installment in this children's book series. This book centers around Greg's falling out with chum Rowley over (what else) a girl. As Abigail begins to take up all Rowley's time, Greg grows increasingly jealous. Greg's also stuck with a tumultuous situation at home when his Mom's sisters come to visit and, all in all, he's forced to continue to deal with the trials and tribulations of growing up and every frustration that coming of age brings.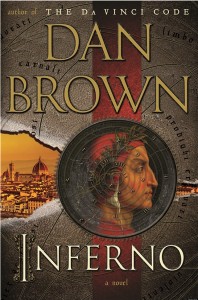 Inferno by Dan Brown
If you though that The Da Vinci Code author Dan Brown was done with his Robert Langdon series (that also includes Angels and Demons and The Lost Symbol) than you apparently weren't accurately deciphering the ancient biblical codes on the cryptex. This time around, Langdon starts his secret society-infused journey with the notable handicap of amnesia caused by a head wound that finds him awakening in a hospital bed. Brown has developed a mystery thriller formula that taps into our desire for intrigue while weaving in religious symbology that captures the imagination of many a Western reader.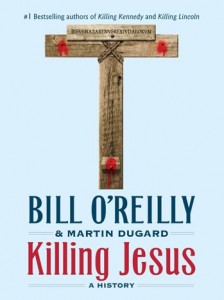 Killing Jesus by Bill O'Reilly and Martin Dugard
There are few public figures both loved and loathed like Bill O'Reilly. The FOX News host has made a history of provocative political statements, and has led the charge on the so-called War on Christmas. His next installment in his Killing series (after Killing Lincoln and Killing Kennedy) sold a boat load of copies while filtering the life and death of Jesus of Nazareth through his own socially conservative prism. As you can see with this title and several others on the list, books about Christianity sell quite well.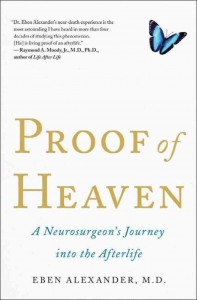 Proof of Heaven by Dr. Eben Alexander
Dr. Eben Alexander's book about his own out of body experience when he was in a coma has made the bestseller list primarily due to the fact that he is a neurosurgeon and therefore has unique insight into both the brain's functioning and his own purported otherwordly experience. Alexander came under some scrutiny in an Esquire exposé that questioned many of his factual assertions in this book as well as his professional ethics, however the tale of his perceived journey outside of his body and into the heavenly realms struck a cord with book buyers en masse.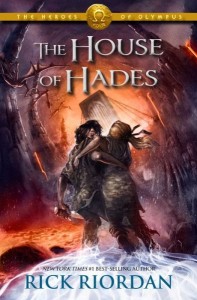 The House of Hades by Rick Riordan
Percy Jackson may not be quite as much of a household name as Harry Potter, but he's not far off. One of the protagonists in this, the fourth Heroes of Olympus book by Rick Riordan, Percy finds himself alongside Annabeth in a pit that leads straight to the Underworld. The seven demigods must put aside their differences and find a way to seal the Doors of Death, though doing so may prevent Percy and Annabeth from escaping. This fantasy series has yet to achieve the cinematic success of some of its contemporaries, but with book sales like this who knows how close to sun he can fly.