Find books online and compare prices between stores
Search for any used book worldwide
Welcome to Used Book Search, the place for everything from hard-to-obtain texts to holiday reads. Are you a seasoned page-turner seeking out rare editions from Shakespeare? Someone who wants to get into buying Sherlock Holmes books, but haven't a clue where to begin? Sleuthing out those spines has never been simpler.
Our comprehensive search engine is fast and easy to use. Thousands of booksellers are available to browse without leaving your chair.
Use the above search to find used books, textbooks, rare and out of print books at the best possible price online.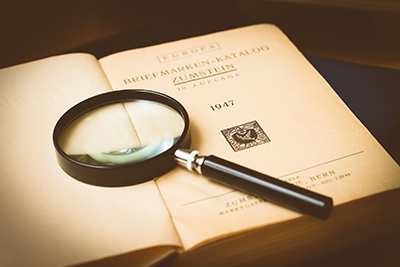 Given that many of the stores are marketplaces, you are able to search the stocks of thousands of booksellers and booklisting services.
All of this from the comfort of your own home!
I'm interested...tell me more!
Let's get down to it - how does Used Book Search work?

From mint condition to dog-eared, the book you need is just a few clicks away.
If you're a fan of rare and obscure material then Used Book Search can help you!
Check out what's on offer Worldwide, or narrow it down to country:
If you live in the United Kingdom then you can just be presented with online book shops in the UK, and have the prices listed in pounds sterling. Similarly, we also have a US specific book search, a Canadian book search and, if it's Spanish that you are after, then we have a dedicated Spanish website also - www.buscarlibros.com
Once you've entered an author and title, it's time for a deep dive. Know the ISBN (International Standard Book Number) of your chosen text? Type it in. And if you can't or don't want to be so specific then no problem - a Keywords field is there to assist further.
Expand the search to include Year of Publication, New or Used Condition and Hardback/Paperback. Finally there's the Price option for those all-important comparisons. How do you feel about price comparisons? If you'd rather go on Opinions then that option's there as an alternative!
But...What are the Benefits of using an Online Book Search?
You may try out a new seller such as AbeBooks, or you could go with the familiar Amazon name. The beauty of these online sites is that nowadays they include thousands upon thousands of independent booksellers all in one place!
And with usedbooksearch.net you are accessing not just one of these vast marketplaces, but a group of them all in one go....that is a lot of booksellers vying for your custom!!
Buying used books in this way allows you to get the best condition book at the best possible price.
But not only that, it also allows you to track down more allusive copies of books and collectible editions.
Used Book Buying Satisfaction

Buying used books online can be pretty fun. You feel satisfied when you nab the best deal on the book that you love, or one that you have heard your family and friends talk so much about.
Rare books, best-selling novels, textbooks… they're all out there. Don't know where to start? The site has a wide variety of articles about all things bookish. For example, Best Classic Literature or Spine-tingling Literary Villains. Once you've whetted your appetite, you can get stuck into an extensive search. We're also on hand with book buying advice for the uninitiated.
Try www.usedbooksearch.net's easy-to-use search engine. If you have a comment, suggestion or question about the process you can email us at comments@usedbooksearch.net