People love lurid tales. Crime novels are chock full of bad behavior and intrigue, and they have, throughout the years, been both a best-selling genre and a rich resource for movie adaptations. Not only are crimes and misdemeanors interesting subject matter, but the criminals and innocents caught up in deceptive webs are often some of more the compelling characters you'll find in print. When backs are pressed against walls, there's no telling what may happen next.
Some heavy-hitters from the crime genre have already been covered in previous lists on the site, so we'll leave them off here. We already touched upon The Maltese Falcon in our Best Mystery Novels list, and we featured Along Came a Spider and The Silence of the Lambs with our Best Thrillers. Meanwhile, Crime and Punishment is so good it made our list for Best Books of All Time. And while it seems wrong to have list of best crime novels that doesn't include anything with Sherlock Holmes, the bulk of his detective work took place in short stories. And Agatha Christie's work was already discussed in our coverage of the Best Selling Authors of All Time.
With that said, these four fascinating crime novels have earned their spots among the very best in the genre.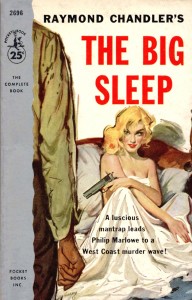 The Big Sleep by Raymond Chandler
There's few better settings for a gritty, hard-boiled crime novel than 1930s Los Angeles. That's where Raymond Chandler's dynamic gumshoe Philip Marlowe hangs his hat in The Big Sleep. Marlowe is no sleuthing genius; he's grizzled and deeply flawed. But the very fact that he struggles to get by as a detective, and frequently turns to the comforts of strong drink, makes him all the more realistic and intriguing. Chandler's book contains a notoriously complicated plot, one involving blackmail, millionaire generals, disappearances, murder, and beautiful women. As a quintessential crime novel, it's no wonder this 1939 book has twice been adapted into a feature film.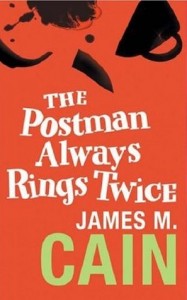 The Postman Always Rings Twice by James M. Cain
When Frank, a young drifter, happens upon a small town California diner, his life takes an interesting turn. He's instantly drawn to Cora, a femme fatale who runs the diner, and the two strike up a passionate affair. Cora is unhappily married to a much older man, and she ropes Frank into hatching a murder plot with her. The pair concoct a scheme to make Cora's husband's death look like an accidental fall in the bath tub, but things don't go as planned. From there, they work together to finish the job, while staying one step ahead of the law as it begins to close in on them. The book was so popular that it was adapted into seven films, two plays, and an opera.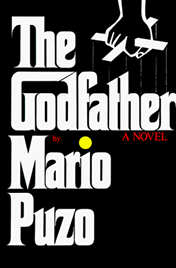 The Godfather by Mario Puzo
Most of us have seen Francis Ford Coppola's seminal mafia movie derived from Puzo's novel, but the book itself remains a must-read to this day. In Puzo's story, fictional New York mafia family the Corleones wage mob war with five other prominent families. When Corleone patriarch Don Vito Corleone is shot by rivals, his two sons, Santino and Michael, must take over the day-to-day of the family business. When more violence breaks out against the Corleone family, the mafia tensions in NYC escalate to the point of a full-on mob war. In addition to Coppola's original adaptation, there were two sequel films based on Puzo's work (though only one of them was good idea).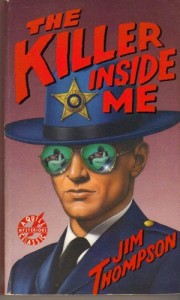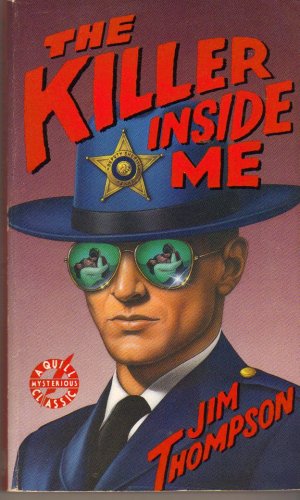 The Killer Inside Me by Jim Thompson
Pubished in 1952, The Killer Inside Me has been described by an anthology as "one of the most blistering and uncompromising crime novels ever written." The book is told from the perspective of Lou Ford, a small-town police officer who is hiding a ink black secret. His predilection for sadistic sexual acts, and a tendency toward antisocial personality traits in general, are relatively kept in check until he begins a sadomasochistic interaction with a prostitute. This unlocks a darkness within him that he's kept secret, and he's soon compelled to violence in order to cover up past evils. As pressure mounts, he begins to crack, making for one of the best crime novels you'll ever read. It's twice been adapted for the silver screen.