Sports hold a peculiarly powerful place in society. Sporting events like the Olympics can bring help bring together the world and allow us to set aside our difference (if only briefly) in order to enjoy physical competition. At the same time, nationalist or regional pride can make sports a great divider of people as well. For each transcendent moment on the field or court, there's many more unseemly moments behind the scenes as competitors strive to do anything to get an edge. With as much money as changes hands over sports, corruption and political shenanigans may abound, but that ultimately can't take away from the fact that humans are largely transfixed all the sporting competition embodies and signifies. Sports contain both great artistry and great ugliness. Simply put, sports can bring out the best and worst in humanity.
What may be as difficult to achieve as excellence in a sport is excellence in writing about sports. Many sportswriters rely on the reader's esoteric knowledge of the material. It can be difficult to find a sports book that doesn't either appeal too strongly to romanticized notions and sentimentality, or one that simply doesn't get bogged down in statistical minutia. Thankfully, like our sports champions, there are a good number of enthralling sports books out there that were done right. Here are some of our favorites.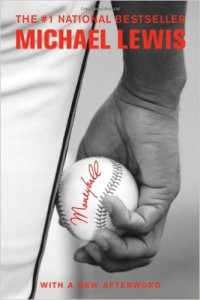 Moneyball by Michael Lewis
There may be no other sport as focused on statistics as baseball. When you play 162 games a year, it makes sense that number-crunching of even the most obscure of statistics could be an effective way to get a leg up on the competition. In Moneyball, author Michael Lewis describes how the Oakland Athletics' general manager Billy Beane was able to utilize empirical-based  "sabermetric" analysis in order to maximize his team's effectiveness against opponents' whose front offices had far deeper pockets. Despite the focus on data analysis, Moneyball makes for a fascinating read about an innovative professional who changed the system.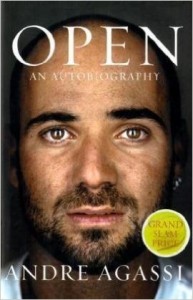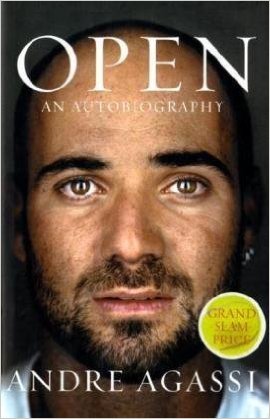 Open by Andre Agassi
Few autobiographies of famous athletes are as revealing as the compelling look into tennis icon Andre Agassi's tumultuous career and personal life. In Open, Agassi details the intense tennis training he endured as an otherwise rebellious child. He accounts how his punk rock attitude, and unconventional fashion sense, helped to increase his visibility as a struggling young professional who first took the pro court in the 1980s at the tender age of 16. Agassi's rise to sports excellence and incredible celebrity status inevitably led to a fall (and resurgence), and he details the events of his career and personal life (both good and bad) with painstaking detail and what many have called an almost photographic memory. You'd be hard-pressed to find a more revealing autobiography from a sports legend.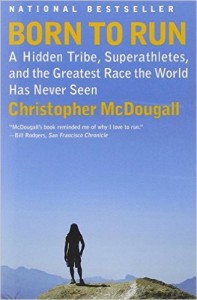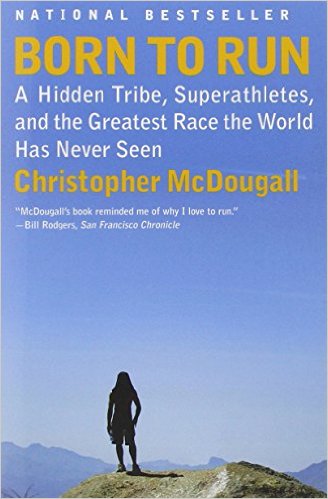 Born to Run by Christopher McDougall
Sport is most important when it taps into something greater than the mere results of a competition. In Born to Run, Christopher McDougall does exactly that as he chronicles the time he spends with a culture dedicated to running not only for sport but for spirituality. An avid runner himself, McDougall sought the wisdom of the reclusive Tarahumara Native Mexican tribe who dwell in the Copper Canyons when he couldn't find a solution to the foot problems he'd encountered as a distance runner. The Tarahumara are known to run over 100 miles at a time, and often in little more than thin sandals.The Tarahumara run for the intrinsic pleasure and for a spiritual connection. McDougall covers a lot of ground in this book, from chastising the advent of modern running shoes (which he blames for many of the distance running injuries) to discussing the "endurance running hypothesis" that early humans left forest-dwelling behind largely because of our unique ability among primates to run long distances.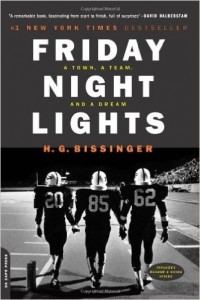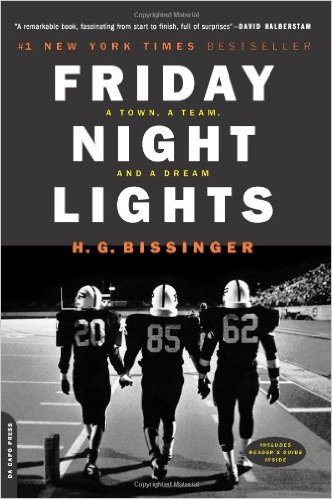 Friday Night Lights by H.G. Bissinger
You may be more familiar with "Friday Night Lights," the popular television show in the late 2000s, or the successful 2004 film of the same name, but it all got started with H.G. Bissinger's bestselling 1990 non-fiction book. Bissinger originally set out to write a book about how high school football ties together small rural communities. Selecting a high school in Odessa, Texas as his focus, Bissinger's book ultimately details a negative portrayal of a football-obsessed culture that puts sports ahead of academics and where fandom has created a culture that leads to misplaced priorities both financial and personal. Following its release, the people of Odessa didn't take too kindly to their portrayal, but the accuracy of Bissinger's report has held up over time. Friday Night Lights bears an important moral in mind: at the end of the day, it's just a game.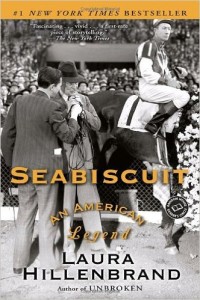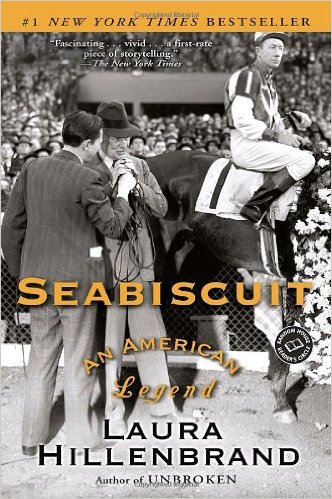 Seabiscuit: An American Legend by Laura Hillenbrand
Sports legends aren't limited only to human competitors. In the late 1930s, the race horse Seabiscuit captured the imagination of many Americans. A relatively small Thoroughbred, Seabiscuit made for an unlikely champion, and provided inspiration to many in a society still reeling from the Great Depression. Laura Hillenbrand's 2001 book about the champion racehorse is an intriguing and accessible look in the races of that era. Especially praised for her meticulous research and expert storytelling, Hillenbrand's book was named the William Hill Sports Book of the Year.