Where would Christmas be without books? Not only has the written word been responsible for relaying the Nativity story through religious texts as well as passing down folklore about old St. Nick and other traditions, but some of the most charming modern Christmas stories are routinely read aloud at family gatherings or otherwise consumed through their many adaptations to the silver screen. But whether it be books, movies, music, or other forms of holiday entertainment, the festive Christmas genre can  also fall prey to over-saturation, and not every book with a jolly old elf, baby Jesus or illuminated reindeer nose on the cover is automatically worth your Yuletide cheer.
But we've cobbled together a list of the best of the bunch. Some of these titles weren't far off from making the Best Children's Books list, and though it's not explicitly Christmas, all that snow in Charlie and the Chocolate Factory feels festive, but that title already appeared on our Best Roald Dahl Books list. But when it comes to these Best Christmas Books, we're making a list and checking it twice, ensuring that these are the best holiday reads ever to come to town.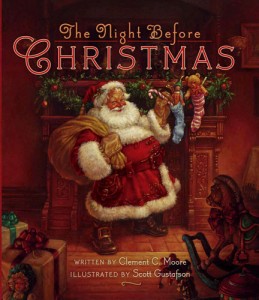 The Night Before Christmas by Clement Clarke Moore
Twas the most obvious pick on this list. Christmas just isn't Christmas without at least a passing reference to Moore's classic rhyming story of a close encounter of the jolly kind. But your wondering eyes aren't the only thing that will be dazzled by this book, which has been drawn by a plethora of illustrators. The Night Before Christmas is best heard read aloud, whether it's a parent or grandparent, or your own voice passing on the tradition to your own children, nestled all snug in their beds.
A Christmas Carol by Charles Dickens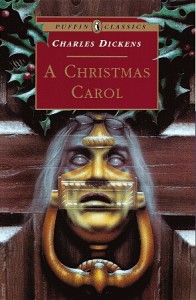 Ghosts are usually reserved for that more ghoulish holiday two months prior, but Charles Dickens masterfully made the Christmas spirit into literal apparitions in his classic A Classic Carol. Much like another curmudgeon who appears later in this list, the miserly Scrooge ended up becoming synonymous with greed, yet thankfully for him it wasn't too late. After he's visited by three spirits (four if you count his old business partner Jacob Marley, the most frightening of the bunch), old Scrooge sees the error of his ways learns to love his fellow humans. God bless us, every one, indeed.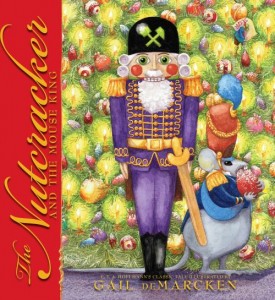 The Nutcracker and the Mouse King by E.T.A. Hoffman
You may be less familiar with its full title and more familiar with both its wooden holiday decorations or the ballet that was inspired by E.T.A. Hoffman's original story, but Christmas simply wouldn't be the same without The Nutcracker. The creatures are definitely stirring in this Christmas Eve house, and it's not just a mouse. A whimsical battle between mice and dolls, The Nutcracker is simply too wonderful and unique to be missed.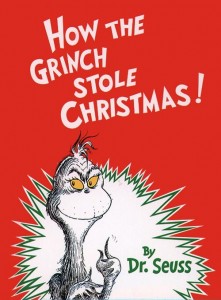 How the Grinch Stole Christmas! by Dr. Seuss
Perhaps the best loved of all of Dr. Seuss' innovatively worded picture books, the tale of how that titular green fuzzball ended up pillaging the town of Whoville of all their Christmas decorations only to have his minuscule heart grow three sizes is an enduring holiday classic. Dr. Seuss had such an infectious knack for inventing words and utilizing catchy wordplay that this book simply begs to be read out loud to the wee ones when they're gathered around their Christmas stockings as chestnuts roast on the open fire. Pass the Who pudding and Roast Beast.